Simply the story workshop
​


​Simply the Story is simply that: learning how to tell our story. As Christians, we are called to reach out to our world with the Good News of who Jesus is and what He has done for us. Simply the Story makes it just that: simple. Our Simply the Story training workshop will equip you with storytelling techniques as well as simple questions which make the Good News accessible, understandable and joyful for new believers. Come sit under Bryan Thompson for five days (Leadership Workshop) or a few days (Practioners Workshop).
​Come eager to recieve and be equipped!
---
---
location
​


Sligo Methodist Church


Wine Street, Sligo
Republic of Ireland
The Nitty Gritty: You have your choice of the Leadership Workshop (October 23-27) or the Practitioner Workshop (October 25-27). IF you register early,
​Remember, this is not about learning how to tell your story well, but how to share Biblical stories in a way that allows the hearers to come to a deeper intimacy and understanding. Please go to
​this page
for testimonies of the effectiveness of Simply the Story (STS) in our European context.
---
subscribe
​

Powered by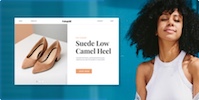 Create your own unique website with customizable templates.
Photo used under Creative Commons from Contando Estrelas