---
school of strategic missions
The Heroes School Of Strategic Missions has been developed to facilitate leaders for strategic missions in this changing world. It is critical to understand the times in which we live and how to utilize available resources best to get the Gospel to the greatest number of people in the least amount of time. Through SOSM we endeavor to prepare you to recognize strategic seasons of opportunity and strategic target areas successfully and to engage them effectively with a frontiers emphasis.
---
"Your troops will be willing on your day of battle. Arrayed in holy splendor, your young men will come to you like dew from the morning's womb." (Psalm 110:3)
---
overview
The Heroes SOSM is a course for DTS graduates to develop strategies, perspective, and a deeper understanding of how to participate in reaching the unreached and discipling the nations. The SOSM aims to train up new missionaries to go unto the ends of the earth and spread the Gospel of Jesus Christ. Whether it is starting up a new ministry or joining an existing homefront or frontline team, the SOSM will better prepare you to understand the history of missions and your role within the missions movement.

The school includes two six-week modules for lectures followed by an optional twelve-week outreach or long-term field placement, custom-tailored for you. While the first module is a self-standing foundational course, designed for missions mobilizers and local church leaders, the second module is built on top of the first module, focused on facilitating further skills for cross-cultural workers. The two modules can be operated individually and separately, or continuously in a row depending on the needs in the school. When we operate them separately, there will be staff opportunities for ministries in YWAM Sligo after the first module. They will be your moments to experience pioneering new ministries with the skills you've learned during the first module before continuing onto the second module.
​
---
Module one:
​foundation


​The Foundation Module is to equip the students with strategic thinking, perspective on missions, and practical skills to reach local communities and develop mobilization ministries as homefront missionaries, which are applicable cross-culturally. This module is for staff training, missions mobilizers, and local church leaders. (Note: The module is open to local church leaders without the prerequisite of DTS completion.)

COURSE SUBJECTS INCLUDE:

• Strategic Thinking and Understanding the World

• Heroes Of Irish Celtic Missions

• Discipling Nations: the Historical Perspective

• Spiritual Warfare and Intercession For the Nations

• Cities and Urban Missions

• Disciple Making Movement

• Bible Storytelling

module two:
​lauch

​The Launch Module is to facilitate the students with further training for cross-cultural ministries to go to one of the darkest and most strategic areas in today's mission field as frontline missionaries. This module is for staff training and missions mobilizers, and necessary for researchers, trainers, strategists, and frontiers-focused workers.

COURSE SUBJECTS INCLUDE:

• Wholistic Ministry and Community Development

• Team Building and Conflict Resolution

• Church Planting Movement Among the Unreached

• Developing Sodality Among the Unreached

• Cross-cultural Ministries and Cultural Adaption

• Language Acquisition

• Strategic Research
---
DATES
Module One: September 2017, Spring 2018 TBC
Module Two: September 2018 TBC
COSTS
Module One: €1,450 TBC
Module Two: TBA
APPLICATION
Please print out the application form from the SOSM page at www.ywamsligo.weebly.com, and email us with a scanned PDF file after filling it up.
---
These are our focus places, We will not be going to these places during this SOSM, but are planning for the future.
In teams or internships, students partner with long-term workers in the 10/40 Window. Students will apply what is learned in the classroom by living and working among some of the most needy and neglected peoples of the world in places such as:
Morocco
Marseille, France
Lebanon
Ireland
Powered by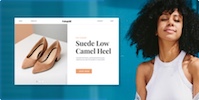 Create your own unique website with customizable templates.